IN THE PRESS
2020
2019
Global Positive News Network interview with Betsy Taylor
Drinking Water Affordability Report in Martin County Sep 29, 2019
ACLC's deputy director and environmental attorney, Mary Cromer, just released a report on the affordability of drinking water in Martin County, Kentucky, along with Ricki Draper of the Martin County Concerned Citizens. This report was put together for the Martin County Concerned Citizens to aid in t…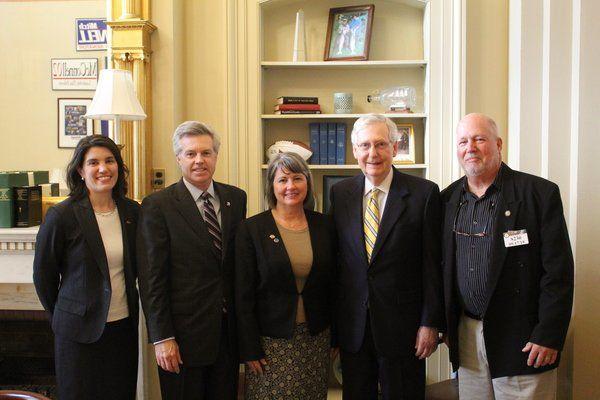 Sep 23, 2019 Richmond Register – 'Leave a legacy': Officials look forward at economic development post de-mil
As Madison County and the two cities move toward closing the pilot plant at the Blue Grass Army Depot, there is a heightened concern about what to do at the
June 2, 2019 – Bill Bryant interviews Craig Williams on Kentucky Newsmakers
Bill Bryant interviews Craig Williams about the neutralization of deadly nerve agents and chemical weapons stored at the Bluegrass Army Depot in Madison County.
2018

Building Cultures of Preparedness EMI – Emergency Management Institute
nnouncing a new report from the US Federal Emergency Management Agency's (FEMA) Higher Education program, in partnership with the Culture and Disaster Action Network, entitled "Building Cultures of Preparedness." The report was co-authored by LiKEN Associate Director Julie Maldonado.

The report lays out four Guiding Principles for building Cultures of Preparedness, followed by practical strategies and examples that demonstrate successful outcomes in real-world settings, and offers a distinct approach to operationalize the Guiding Principles.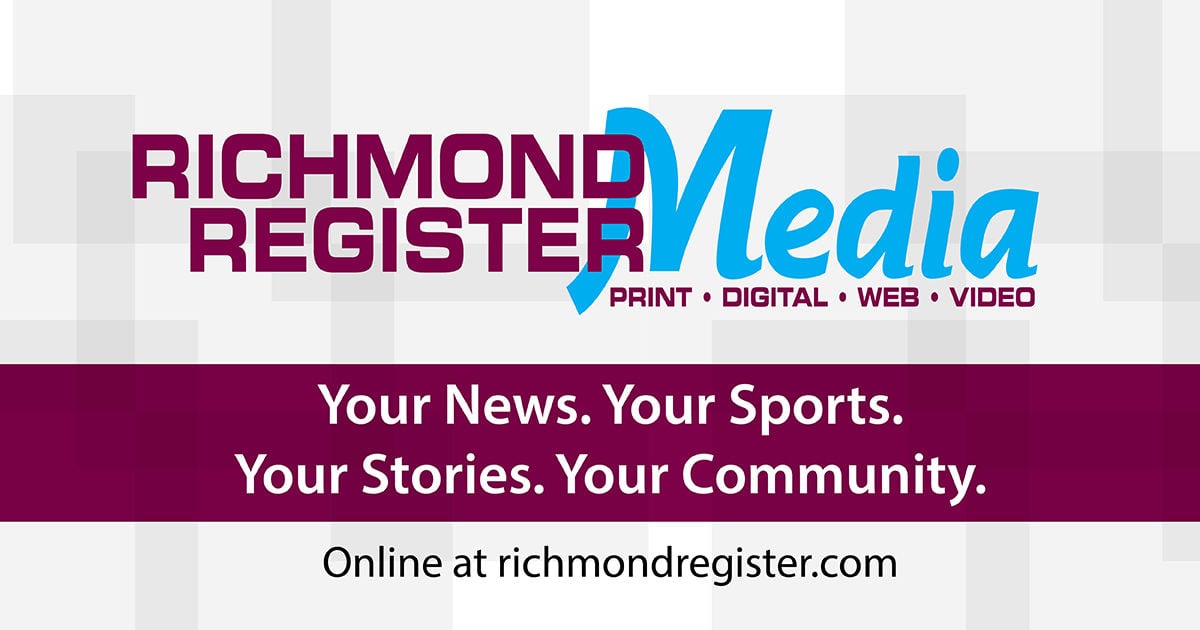 Berea, Kentucky, October 2018 Collaborative Victory!
LiKEN is celebrating Craig Williams' success in galvanizing public and local government opposition to Kinder-Morgan's Utica Marcellus Texas Pipeline (UMTP) project. Kentucky Environmental Foundation worked with stakeholders to effectively represent concerns against an effort by energy infrastructure company Kinder Morgan to re-purpose a natural gas pipeline to transport liquid gas. The company announced cancellation of the project in mid-October 2018.
Related news links:
https://www.kentucky.com/latest-news/article220227440.html
https://insideclimatenews.org/news/18102018/natural-gas-pipeline-kinder-morgan-fracking-utica-marcellus
http://www.richmondregister.com/news/company-halts-pipeline-conversion-project/article_6e49b8bf-f277-5ce2-bee5-d64c7fd90529.html
http://www.themoreheadnews.com/news/kinder-morgan-drops-pipeline-project/article_9b86dcec-d3bf-11e8-8c91-6f1ce9b26bf8.html
https://lex18.com/news/covering-kentucky/2018/10/18/company-abandons-kentucky-pipeline-project/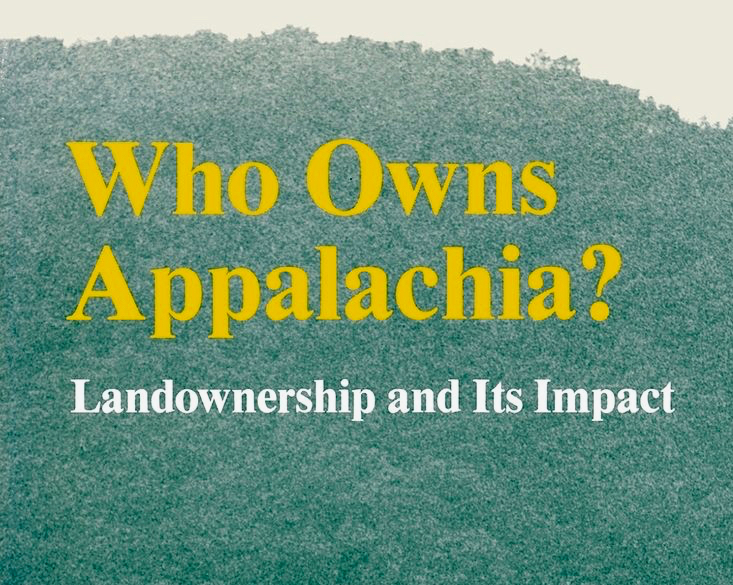 Appalshop, WMMT, March 12, 2018 – Who Owns Appalachia, Then and Now?
Successful efforts to rebuild the Appalachian economy may depend on getting access to land. This story revisits the 1981 Appalachian Land Ownership Study which found that absentee mining corporations owned more than half of the land, and up to 70% of the mineral rights in Central Appalachia.
2017
Cultural Survival Magazine, June 2017 – Rising Voices: Collaborative Science with Indigenous Knowledge for Climate Solutions
Rising Voices brought together Indigenous and climate sciences in addressing climate change adaptation and mitigation. Over 130 participants from around the globe convened for dialogue and strategies for action.
Public Television in Thessaloniki, Greece, May 15, 2017 Interview with Betsy Taylor
"Reagant," a one hour program on environmental justice and just transition movements in the U.S. in comparison to Greece. For first 20 minutes, Lakota Aldo Seoane is interviewed about the Standing Rock movement, followed by 20 minute interview with Betsy Taylor about just transition movement in Appalachia. May 15, Thessaloniki Public Television.
An important report on human rights by LiKENeer, Simona Perry Self Determination and the Right to Information on the Shale Gas Frontier
Discover how, under the pretense of economic development, the fracking industry has violated the basic human right to information.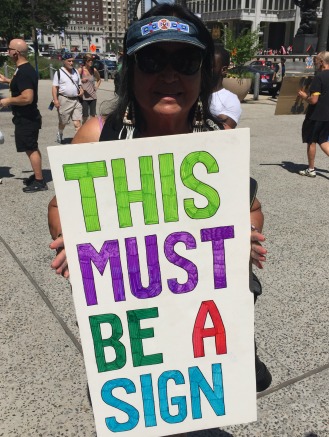 Red Pepper Magazine, February 14, 2017 "Protect our public lands," by Julie Maldonado
Last summer Indigenous people travelled thousands of miles around the USA to tell their stories and build a movement. Julie Maldonado reports
2016
Environmental Studies News, Fall 2016 – A Diverse Way of Knowing: Julie Maldonado participates in & co-organizes two indigenous movement programs
University of California / Santa Barbara
LiKENeer, Julie Maldonado, participates in & co-organizes Rising Voices and Protect our Public Lands Tour. In recent years, indigenous groups have become increasingly active in discussions and movements on climate change. In fact, in 2014, the IPCC recognized the need to include indigenous knowledge in climate adaptation. Prevalent among many indigenous groups are the impacts of climate change that disproportionately affect their communities that are already marginalized by larger political forces. (For rest of article, go page 6 of "Reducing Deforestation through Non-State Governance")
September 24, 2016
Re-imagine the Future

LiKENeer, Betsy Taylor, participated in a small gathering to discuss "Operationalizing Green Governance: New Policy Strategies for Large-Scale Ecosystems and Resources". La Bergerie de Villarceaux, France, sponsored by the Charles Leopold Mayer Foundation. June 22-25.
This film captures some interviews with participants in that event.
"We need a new common sense that recognizes that each individual's survival depends on his/her relationship with others, with the community, and with the environment'. (Ugo Mattei)
Science Can Ease Human Rights Effects of Climate Change – August 02, 2016
This 3 minute video includes images from LiKEN's story-catching during the Protect Our Public Lands (POPLA) tour by Paper Rocket Productions and the POPLA caravaners. Julie Maldonado, LiKEN Research Director describes the power of equal collaboration between Indigenous science and scholarly science.

The video was produced as part of a panel on collaboration with affected communities was moderated by Natasha Udu-Gama of the American Geophysical Union and featured Maldonado, Juan Declet-Barreto of the Union Of Concerned Scientists, and Vivek Maru of Namati. It took place in Washington DC during the 25-26 July meeting of the Science and Human Rights Coalition of the American Association for the Advancement of Sciences (AAAS).

The article states: "Research provides vital tools to identify and shape response plans to mitigate, and, in some cases, prevent, the effects of climate change on impacted communities and the human rights of local people, said participating speakers. Since 2009, the [AAAS Science and Human Rights] Coalition has brought together scientific and engineering organizations that recognize a role for scientists and engineers in addressing human rights issues."